As it turned out, yesterday wasn't bad at all. That means that today will probably shape up to be a real doosey! I'm kind of anticipating the day with that queasy feeling. Casey grilled a lovely steak dinner last night. Although he started the prep early, dinner ended up running late. We had an unexpected, but welcome, visitor show up that delayed it a little. So unfortunately, I got none of the scheduled cleaning accomplished. Hopefully, tonight I'll get a little more done on that list. I finally got a few of my pictures downloaded from the Greyhound Meet and Greet, so I've posted them below. They are such cutie pies!! Until next time........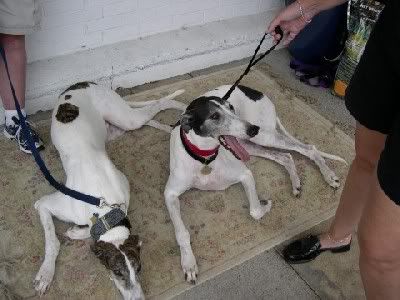 Lounging Around at the Meet and Greet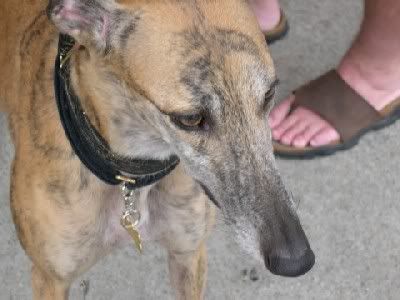 What a Sweet Face!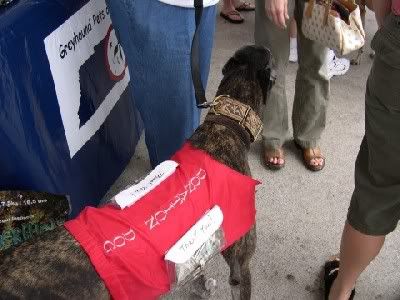 Donation Dog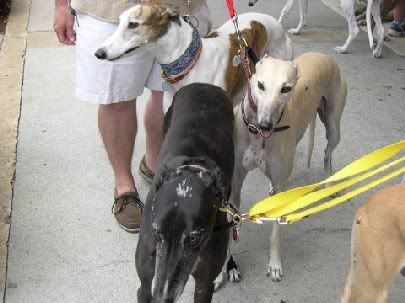 The Group That Came Out to Greet Me First.