The dog show was fantastic last night. It was a really nice group of participants. I had a co-judge last night. Jennie, the owner of the kennel (
Kindred Spirits
) where I worked, was my co-judge. It was really nice to have a partner. It took the pressure off a bit. Everyone seemed pretty happy with the results. There were 13 classes to judge. There was a good mix of dogs. I was so suprised when a lady from Fayetteville came up with her two Schipperkes!! One was a male a year or so old, and one was a female 5-6 months!! They were both so bearlike and cute!! I HAD to tell them about Bear of course. Anyway, turns out she's a breeder. She has two three month old female pups right now. I made sure to get her name, e-mail, and phone number. I have to have a look at those puppies!! It took about two and a half hours to judge the entire competition. I didn't get a whole lot of pictures. It's really hard to judge a class, hold a water bottle, and make pictures at the same time. I did manage to snap just a few and quickly found out that my memory card was full!! DRAT!! It was my first visit to a my own county fair. Much to my suprise, Bedford County puts on a quite good fair. I'm trying to convice Casey that we need to go back this weekend and really explore. My humane association got quite a bit of publicity for our upcoming event, Celebration Pet Day. We also made a good contact and were able to secure some borrowed agility equipment, along with a group to run a competition for us. I'm REALLY excited now. Things are coming together! I'm taking a few days off, so everyone have a good weekend. I'll be back next week!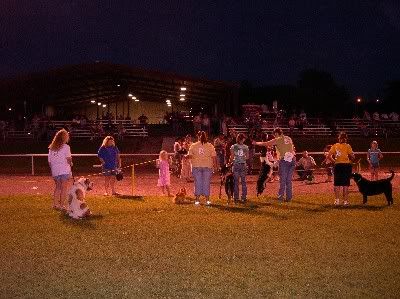 Scenes from the dog show.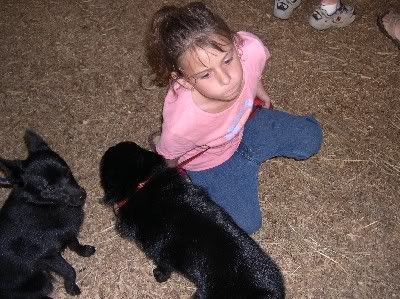 The cute Schipperkes that suprised me!!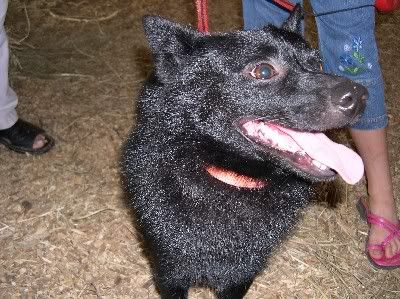 Doesn't he look JUST like Bear!!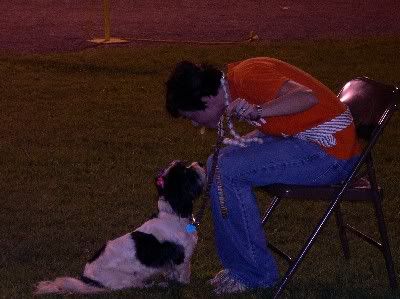 A scene from the "Lap Dog" class.