Well folks, I have to say that cruise was the BEST vacation that I've ever had!! We had a F-A-B-U-L-O-U-S time, and it was SO SO SO relaxing. It was also fun to have people wait on me. I do apologize for not updating as soon as we got back, but I was exhausted. Then after I was home a couple of days, I got tonsilitis!! YUCK!! I'm still kind of sickly but functioning. I guess it's o.k., because I felt great on vacation. We had the most wonderful, sunny weather for the whole cruise and drive back home. That is SO not our luck usually. We got LOTS of fabulous pictures. When I feel a little better, I'll post the day by day list of things we got to do. But for now, here are some of my favorite pictures: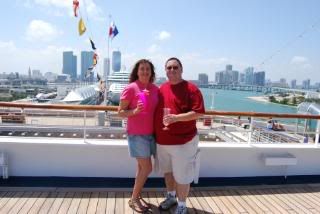 Leaving port in Miami.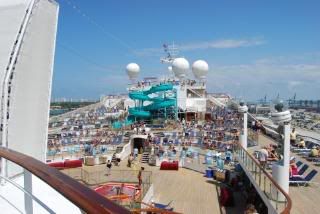 Lido Deck. Carnival Valor.
At the Atlantis Resort & Casino.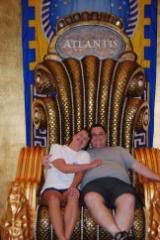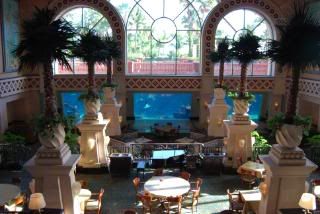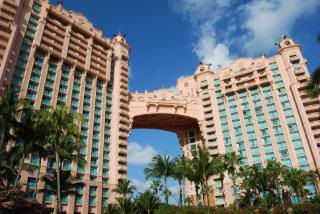 Atlantic Beach. Atlantis' private beach.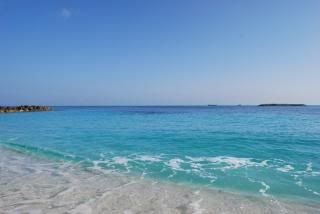 St. Thomas VI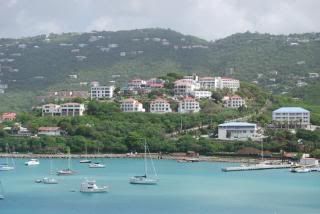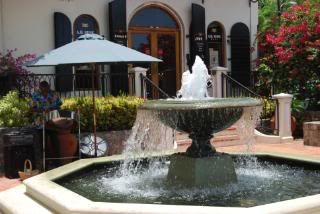 Maegan's Bay Beach. St. Thomas VI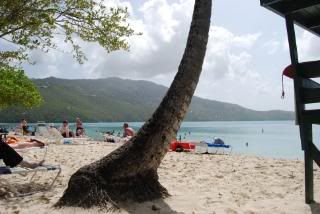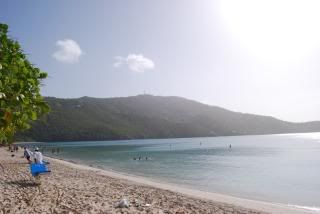 Overlooking Maegan's Bay St. Thomas, VI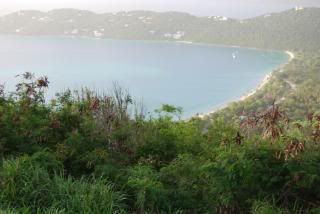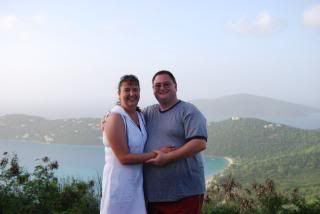 Overlooking St. Thomas port side.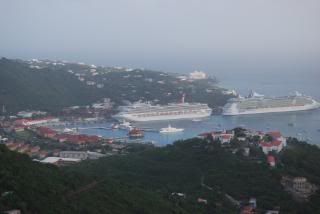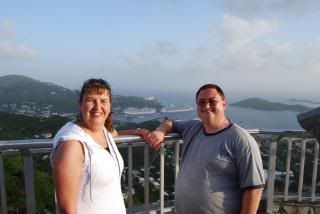 St. Martin: Phillipsburg, Dutch side.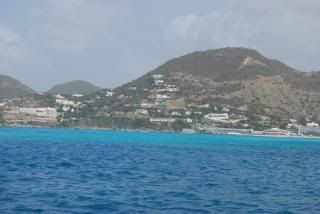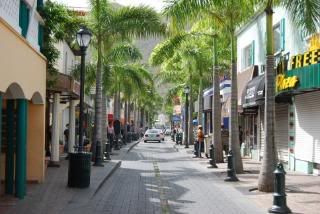 Orient Beach. St. Maarteen French side.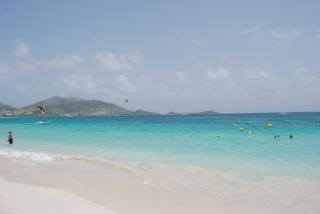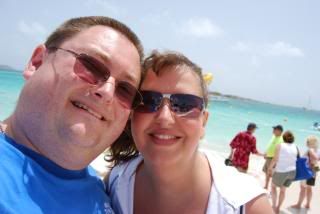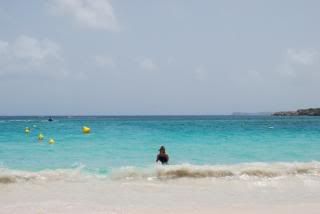 Sunset on the deck of the Carnival Valor.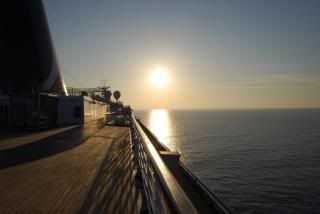 At Ft. Lauderdale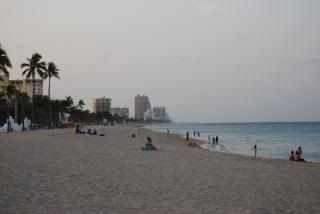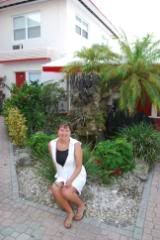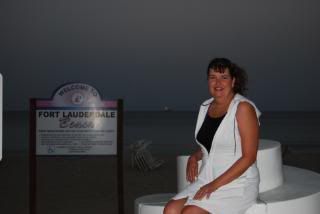 I'm hoping to get all of my photos, nearly 700 of them, uploaded on Picassa over the next couple of days. More tomorrow....