I'm excited about seeing this movie. Now, I'm even more excited that I'll be helping shelter dogs at the same time.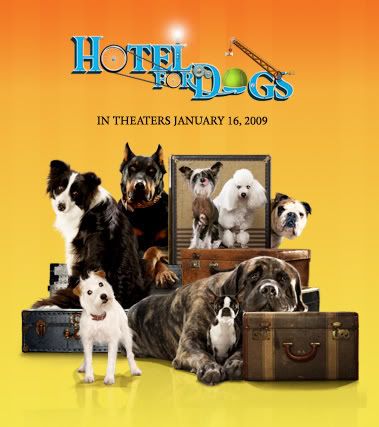 PEDIGREE® Brand is proud to partner with Hotel for Dogs, a smart, funny comedy adventure about a sister and brother who turn an abandoned hotel into a dog's paradise. We share their belief that all dogs deserve a loving home. That's why we created The PEDIGREE Foundation--a newly-established 501(c)(3) private foundation dedicated to helping dogs in need find loving homes by supporting the good work of shelters and breed rescue organizations throughout the country.
For more information check out the
Pedigree site
.