Well, here they are in their debut!! Everyone is doing just terrific. I can almost see them growing before my eyes. They are bottle feeding REALLY well now. Slowly but surely, we're getting a routine. And Shingo, well he's the funniest thing. He's turned into a little "mama"! He bathes them and protects them. He won't hardly let the others even get close to them. It's too funny! Enjoy the pictures!
Checking out the new arrivals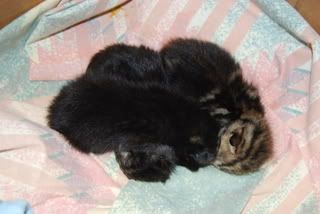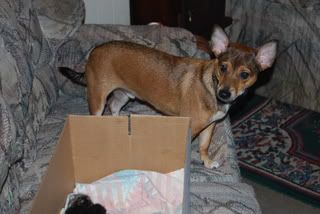 Shingo has really started to "mother" them, even though he is a boy. He won't let any of the others get near them, and he bathes them.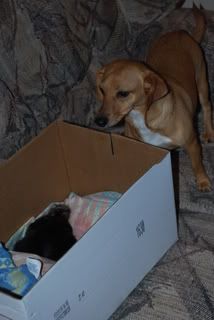 Molly looking on.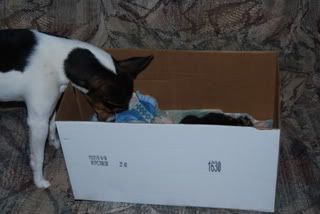 Indiana finally gets his turn.
Casey at feeding time.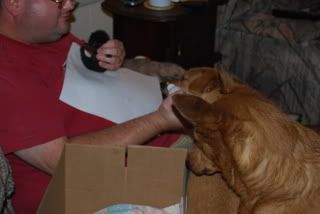 Fergie and Molly supervise.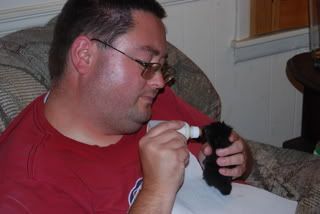 Girl #1. Solid black.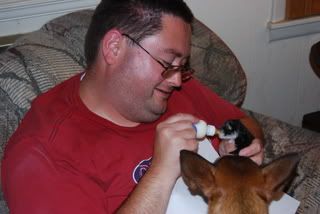 Girl #2. Black on her back, and tabby everywhere else. Look at Shingo taking part!!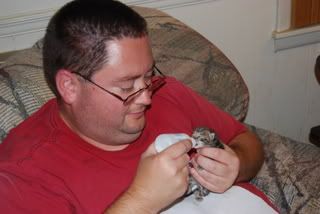 The boy, which I think we are going to keep. Since his head looks like it's been frosted blonde, we've named him Gordon Ramsay Richardson.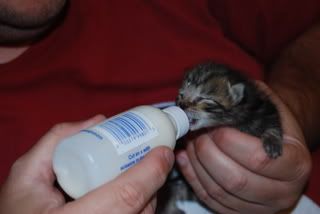 A close up of Gordon Ramsay.