Well, we've had the kittens a week today. I just can't believe how much they've grown!! The boy, Gordon Ramsay, is a pig. He's by far the biggest and loudest of the three. Shingo is still playing "mama" to them. He bathes them, protects them, and herds them. This morning, one of the girls climbed out of the box, and he herded her back and let us know. He was satisfied once we put her back in the box. He's attentive. I have to give him that. All three have opened their eyes over the last two days. Ramsay was the first. Here are some new pictures of their progress.
Feeding Time!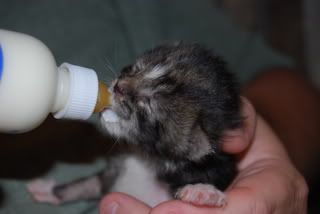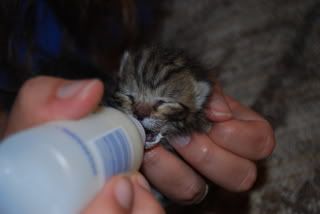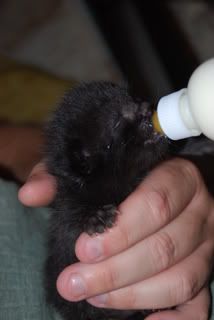 Shingo LOVES the kittens!!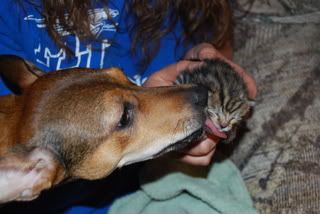 Indiana loves them too...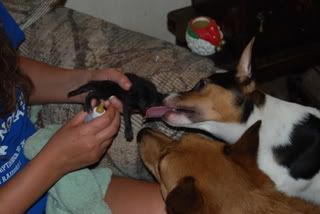 Shingo decides they need to be re-bathed after Indiana did an insufficient job.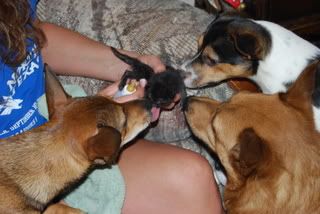 Gordon Ramsay