It's been nearly a week, and I'm still totally wowed by the
American Girl
store in Atlanta. Even though I'm a grown woman, that store is so mind blowing that my inner 8 year old came out. That store is INCREDIBLE!!! I can't imagine how mind boggling that place is to young girls! The store itself is 12,000 square feet. Absolutely HUGE right? The detailed items and clothes they have to go with the dolls is incredibly detailed. They really have thought of everything. The furniture is all made out of metal and real wood too! All of the little drawers and details are functional too! The store even has a restaurant in it. They serve the girls and their mothers and friends, breakfast, brunch, lunch and dinner. You can also get sweets there. The store even has a doll hair salon in it. UN-BELIEVABLE!!!! Those folks are marketing geniuses! That store actually made me want to start collecting the stuff! Anyway, here are some shots that Casey and I took in the store. Everything they have on display you can buy, including the tree house!!
First two of the total side windows of the store.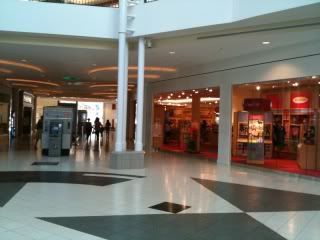 Second set of side windows.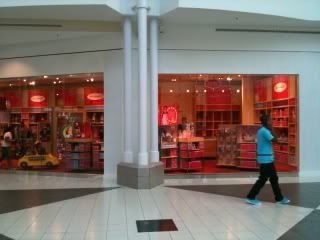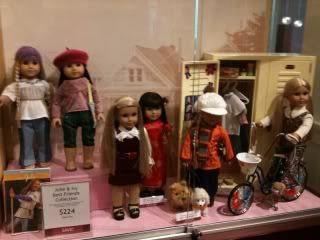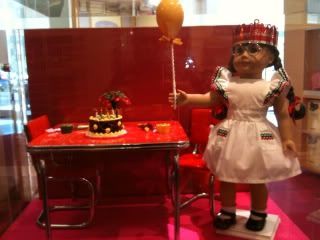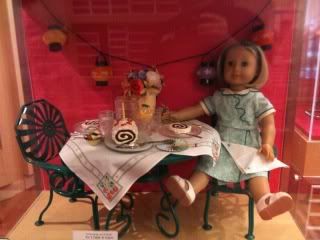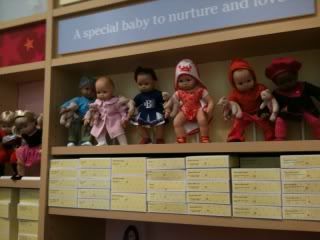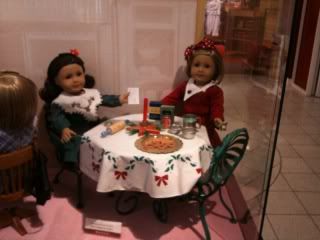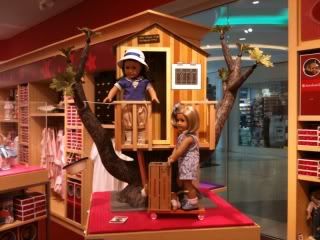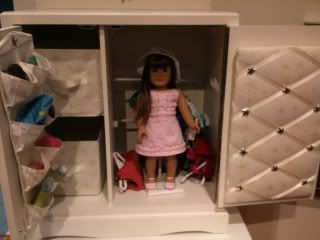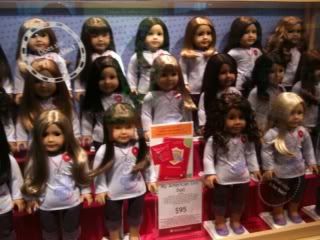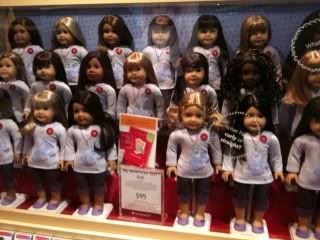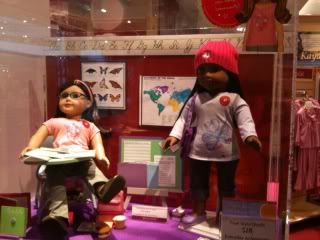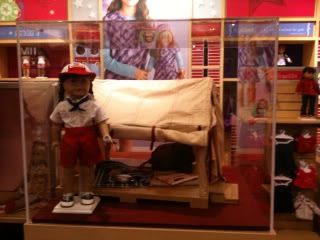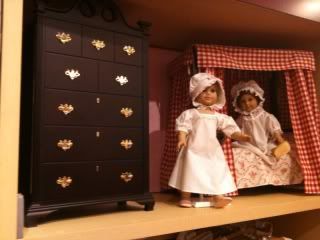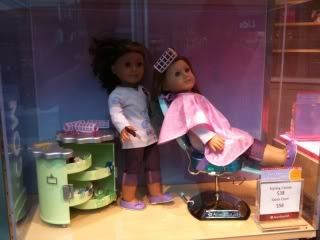 The doll hair salon.