I AM SO excited that this group is coming to pet day!!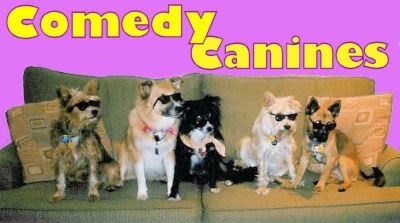 This year we are more than pleased to feature:
The Comedy Canines
. These performing dogs, usually a troop of 10, are AMAZING!!
Their performance is scheduled for 12 Noon for the 4th Annual Celebration Pet Day.
In the heart of the Smoky Mountains you will find a unique group of dogs. A group of rescues that have been trained to educate and entertain. These dogs are known as The Comedy Canines. All of the preformers were rescue dogs/strays adopted by Dawn and trained for the show. To learn more about the dogs, click
HERE
.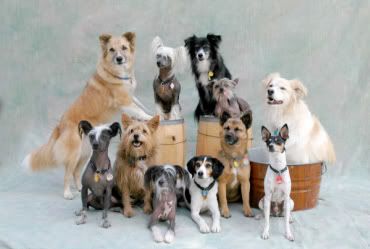 The Comedy Canines
Through out the last several years Dawn and her dogs have been featured in several news stories, go to senior centers for pet therapy, traveled to Pet Star, worked at Camp Gone to the Dogs, been featured in commercials, ads and videos and performed at several charity events and schools.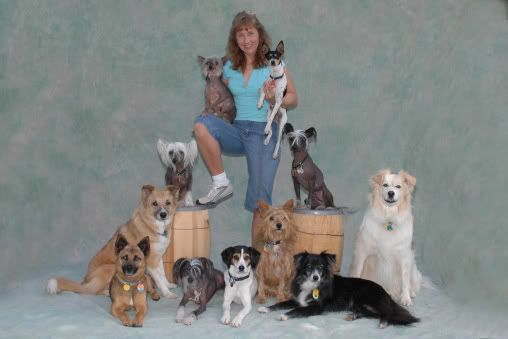 The Comedy Canines with trainer, Dawn.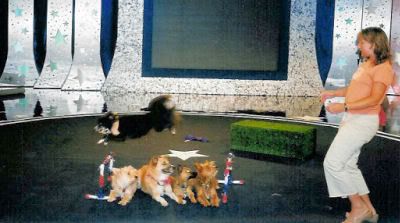 Practicing for Pet Star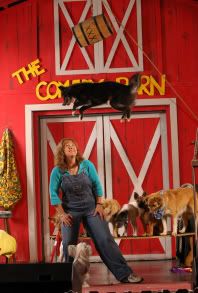 Performing at the Comedy Barn in Pigeon Forge.
The dogs are also available for media work. They are experienced in commercials, print work, movie and video. They are kid and dog friendly and love to work. Some of their credits include: Turner Classic Movie Channel Scotch Tape Saturn Cartoon Network D.I.Y. Network Georgia Power Atlanta Childrens' Museum Pet Safe Febreeze Bank of America To learn more about The Comedy Canines and their trainer Dawn, please visit: www.comedycanines.com