I completed my very first 5k this past Saturday. It was the
Fenton Payne & Fred 5k
. I'm proud to say that I was able to run the whole race. That was my number one goal. My time wasn't too bad either for a first timer. My gun time was 38:37. My chip time or actual running time was 37:33. I managed to shave a couple minutes off my time while at it! WOOT!! I was anxious, when I started running, and that messed up my breathing a bit. I finally got calmed down. I think I could have made better time, if it hadn't been for that. Now that I've done it once and know what to expect, I think I'll do better. I had so much fun, and now I can't wait to run my next 5k!!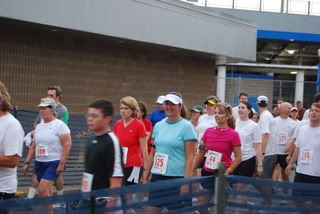 In the starting line.
Starting the run.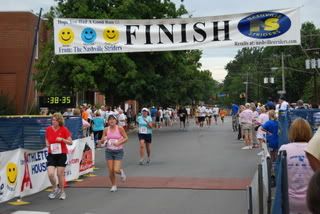 Running for the finish.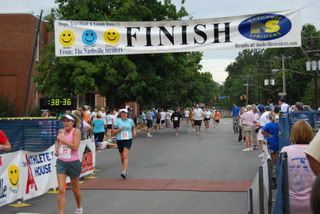 Coming into the finish line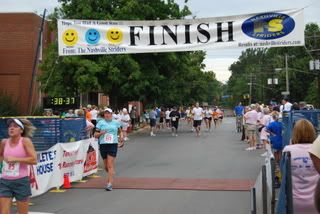 Finally done!!
Afterwards