The kittens are getting SO big!! They are in that REALLY cute stage too. They have such neat personalities. Casey and I have become so attached that we are keeping them all. We have Ramsay (after Gordon Ramsay), Sookie (after Sookie Stackhouse from the Southern Vampire novels), and Trianna (after Trianna Orpheus, Dr. Orpheus' daughter on Venture Brothers). Enjoy the cuteness....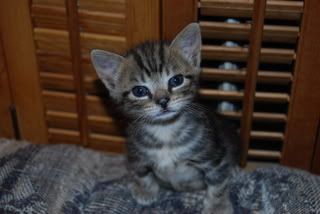 Ramsay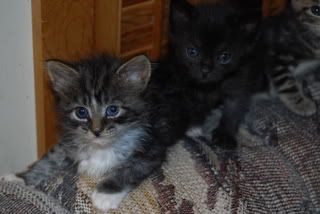 Trianna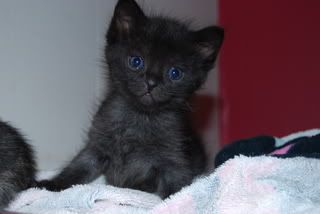 Sookie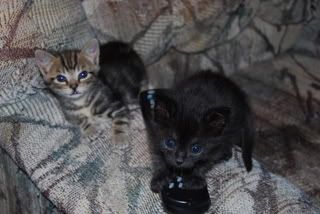 Ramsay and Sookie get ready to watch a little t.v.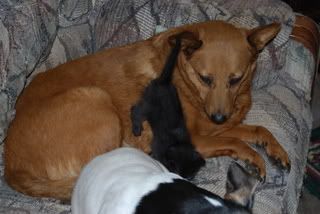 Hanging out witht the pack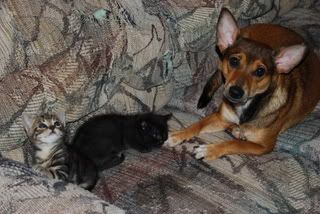 With "Mama" Shingo.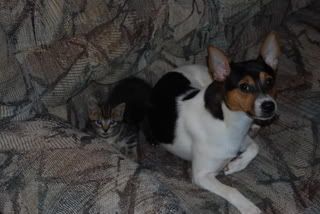 Ramsay and Indiana.