Well,
Barkaroo
was fantastic! So many dogs and their humans. No one let the cool weather stop them. Here's just a few shots of the event. I took these with my cell phone, so please excuse the quality.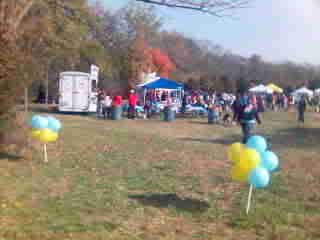 The scene at the gates.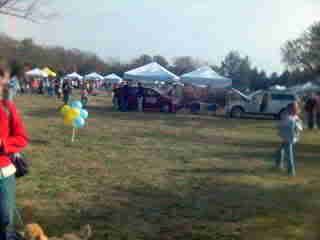 The other side at the gates.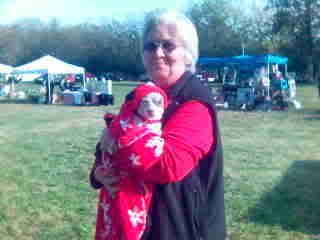 A lady with her well warmed and oh-SO-Cute chihuahua. Look at that hat!!
Oh yeah, I can't believe that I never shared this here. Here's what Shingo looked like after we spent the day at Nashville Dog Dayz back in October.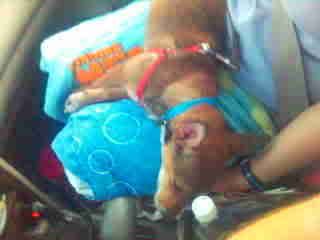 Shingo had a BIG day!