We just had the best anniversary yesterday. The weather was PERFECT!! Casey drove me to work yesterday. We met up with some friends and had a great lunch at
Jeff's Restaurant
. They have the most AWESOME homecooking there! I had the baked chicken, macoroni and cheese, and lima beans. Casey and I split a piece of one of their
four layer cakes
! Those things are HUGE!! After work, Casey picked me up and took me shopping. We are leaving on another cruise in 2 weeks, so we were picking up some last minute things. Casey suprised me by taking me to
Fleet Feet
to have me custom fitted for some new running shoes!! I got hooked up with some
Addidas Supernova Glides
! I am SO excited about them! I can't wait to take them out for their maiden run, later this morning.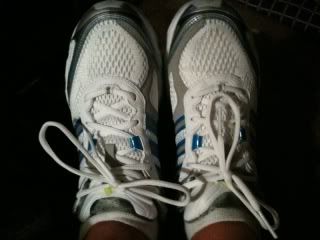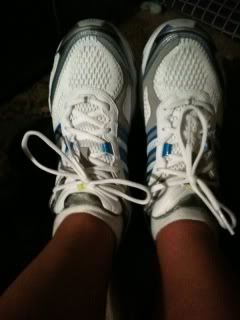 Since we had eaten such a big lunch, we decided just to grab a quick dinner. So, we ended up at Five Guys Burger and Fries. After dinner, we walked over to
Julia's Bakery
to pick up some breakfast goodies for the weekend. That's the bakery that made the beautiful Cross Cake for Easter services last week.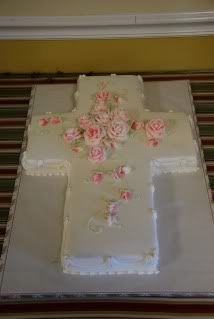 We got our goodies and discovered that they also make homemade doggie treats too. Since we had left the puppies at home by themselves all day, we decided to get them some extra treats. We got them a little plate of spring goodies and a pupcake to split.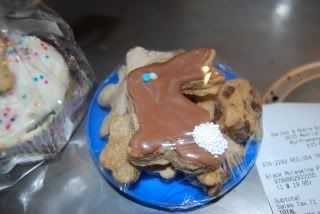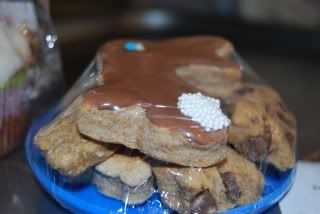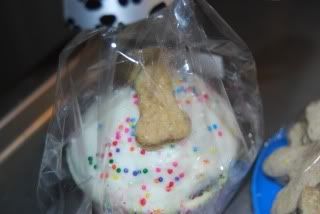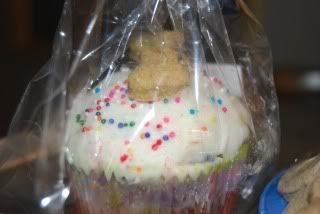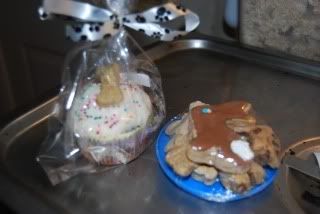 The puppies were VERY satisfied with their treats!! Imagine that? Anyway, it was a terrific anniversary, which we plan to continue on the ship!! I'm already starting the countdown!! Only 14 days to go!!!