Yesterday, I had to go to a workshop for work. It was held at the
Brentwood Public Library
. Let me tell you, THAT is one AWESOME library! They have the most amazing Children's Room there. I could actually stay in it all day long!! I was just completly in awe of it, so I can only imagine what the kids must think. Have a look at some of the pictures I took there.
Entrance to the Children's Room.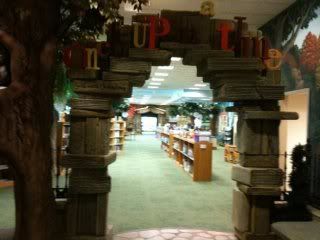 Tree beside the entrance. The owl is motion activated and will talk to you.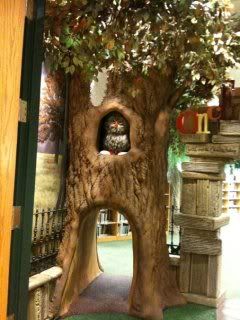 The backside of the entrance.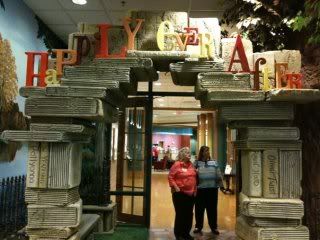 Entrance to the Children's Story Room.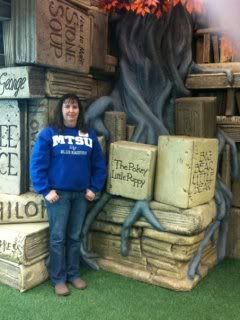 Stone bench by the entrance to the Story Room.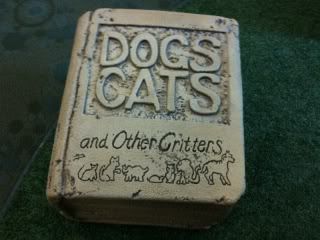 Entrance to the Story Room Door.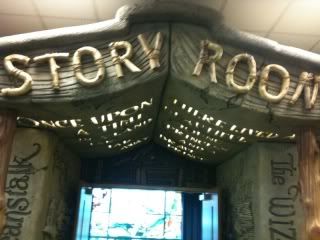 Story Room door ceiling.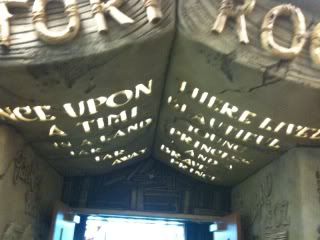 Stained glass window behind the stage in the Story Room.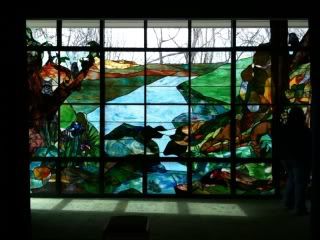 All over the room, there were these huge floor to ceiling trees. There were little birds in the trees, and you could hear the chirping. It was so nice and peaceful there. The walls of the Story Room entrance were REALLY neat too. On one side there was an animated carving of
The Wizard of Oz
. I love that room so much. It makes me wish that I was a kid again!