Well, I was uber sick during the Christmas break. I ended up in bed with meds starting 2 days before Christmas. I was finally able to get out of bed on New Year's Eve. I certainly feel cheated of my break!! SHEESH! Anyway, I didn't do a lot of Christmas celebrating. Here's a few shots that I actually felt like taking. The dogs on Christmas Eve snuggled in their blankets.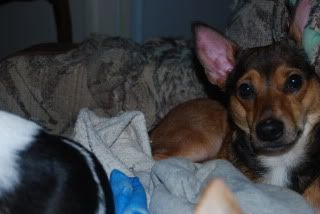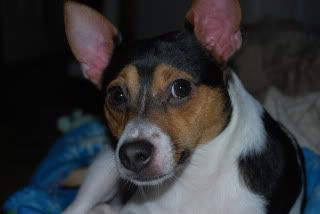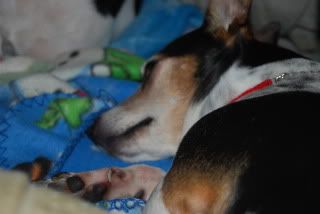 On Chrismtas Day, I managed to drag myself over to Mom's for our Christmas Day get together. I did do a lot of napping on her couch, during down times. Jack went over with me and had doggie Christmas cake with Mom's dog Moon Star.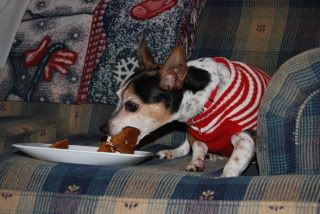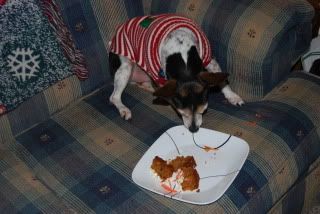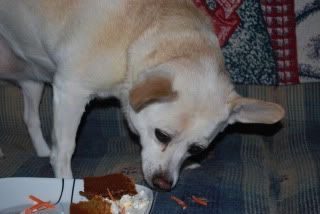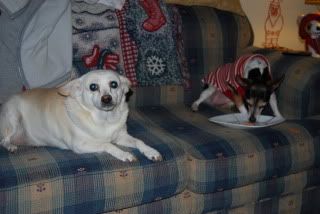 The dogs made a HUGE haul from Santa. In fact, they got WAAAAAY more Christmas cards than Casey and I did!! Santa brought them a new dog bed, a new pack of Nylabones, a Kong Wubba, a pack of flavored tennis balls, and a big bag of treats! Casey got a gourmet pepper mill, fuzzy pajama bottoms, a Lowe's gift card, and snuggly house slippers. I got a new outfit, a beautiful cross necklace, a chrome diopside gem ring, a marcasite crown ring, and a Lowe's gift card. Not bad! After another trip to the doctor's office, I was finally feeling better by New Year's Eve. I got cleaned up and Casey and I took Mom to New Year's Eve lunch at
Demos'
in Murfreesboro. Then we just piddled around for the rest of the afternoon. After we got back home, we went to New Year's Eve services at church. They had a little get together after services, which we all enjoyed. We had dinner over at Mom's house. By that time I was wiped out, so Casey and I went back home to ring in the new year on the couch. Here are some shots of us, as the ball dropped on 2010. Casey and Daisy.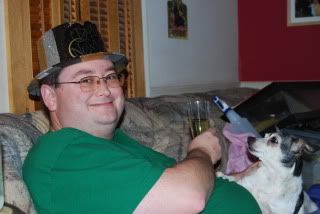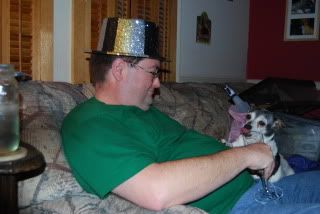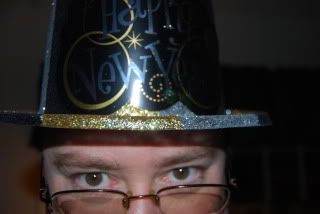 Me and the puppies ringing in 2010.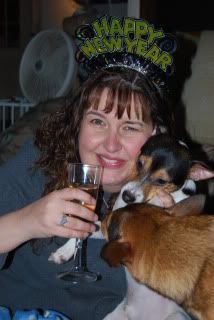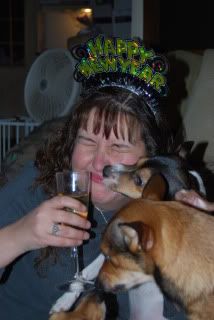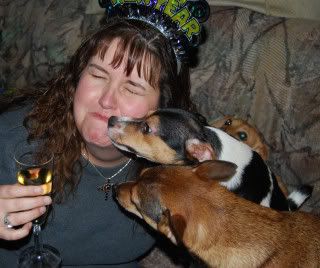 Me and Casey at midnight.