I'm not quite sure what's happened to me lately. I have a new hobby/obsession. It's nail polish and nail art. I've turned into such a girly girl. For the last week I've looked forward to payday, so I could go and buy new polish. In the last year, I went from having 2 polishes total to having probably over 30. My favorites are glitters and metallics. I very rarely use creams. Anyway, I happily went shopping last night for my very first OPI polish purchase. I ended up with one from OPI's Katy Perry collection called Teenage Dream and another called Princesses Rule. I'm in the mood for spring, so pink was the color of the day. Since I swim constantly, I've discovered that the OPI polish really stands up to the beating. I can wear it for practice all week, and it still looks good!
Here's the photos of the colors:
Katy Perry's Teenage Dream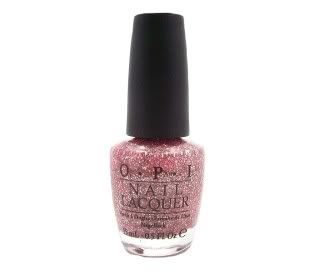 Princesses Rule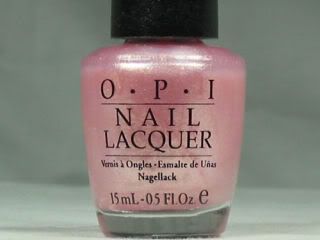 Both very pretty pinks. The Princesses Rule is shimmery with pink and gold tones. It's very sheer, so it really suits my swimming schedule. It's very forgiving, when it does chip. The Teenage Dream is LOADED with glitter, and I just LOVE it! I tried my very first gradient manicure last night. Not a total success, but it's pretty anyway. Here are some shots.
This was made in lamplight only.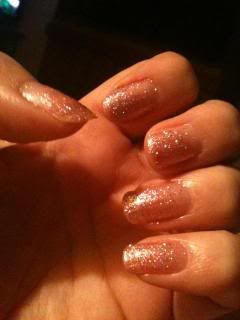 This in the bright sunlight.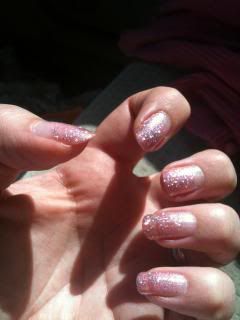 As you can see, it has high sparkle in any kind of light, and I absolutely love it! Now, I can't wait to try the blue in the Katy Perry collection, Last Friday Night! I'm officially and addict! Now if you all will excuse me, I have some gummy bears to eat!!