Well, this past weekend was my 40th birthday. I'll be the first to tell you that if the whole year is as good as my weekend was, I'm ready to go!! Mom took me out to Ruby Tuesday's on Friday night for a really nice pre-birthday dinner. It was so good!
On Saturday morning, Casey and I were up early to head to Bowling Green, Kentucky for the Western Kentucky Green Gators swim meet. I entered 2 events, the 50 Backstroke and the 50 Freestyle. The team deck entered to do the 200 medley relay. So, I swam the backstroke leg for that relay. I was really happy with the whole meet. I improved my times in every event. I came home with a 1st place ribbon for the 50 Backstroke and a 2nd place ribbon for the 50 Freestyle.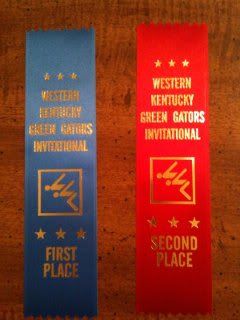 On Sunday, I had a great time at church with all the birthday wishes. The whole congreation sang "Happy Birthday" to me! Mom and I stayed for our Daughters of the King meeting and then headed back home to a great birthday lunch that Casey had cooked. Mom suprised me with a very nice birthday cake! I spent the rest of the afternoon just lounging around, since I was really tired from the day before. Casey and I watched movies and waited for the snow to come in.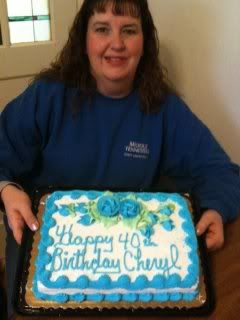 We woke up Monday morning with nearly 8 inches of snow on the ground here. Almost unheard of!!! I had already scheduled to be off on Monday, and Casey couldn't get to work, so we had a nice snow day together. The dogs were just too funny in all that snow! We nearly couldn't find Jack out there, the snow was so deep. After they all got used to the depth, the just loved romping around and playing in it.
Indy and Me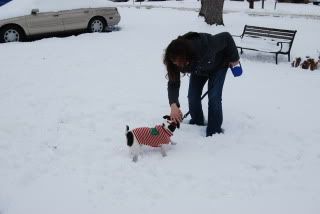 Moon, Jack, and Trixie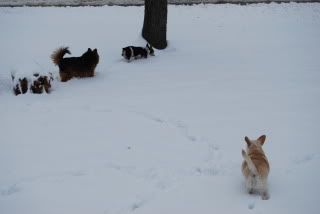 Indy and Trixie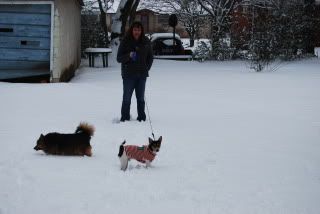 Molly
Shingo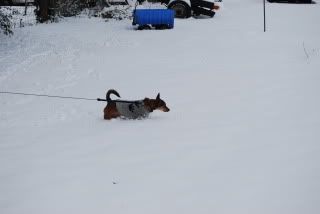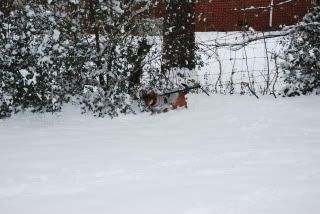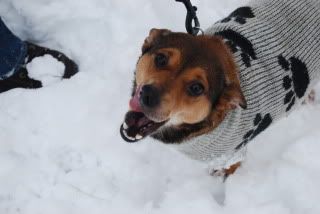 Shingo and Jack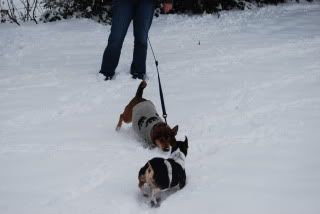 Mom's Dog Moon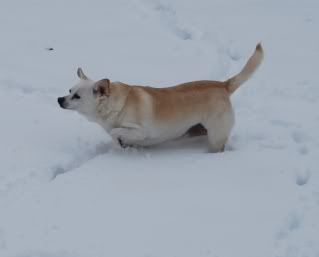 Me and Casey
I couldn't have asked for a better birthday weekend!!