Last week was such an incredible blur!! Casey and I did LOTS of spring cleaning, weekend before last. I repainted the bathroom. Casey rearranged the kitchen. I shampooed the carpet, mopped all the floors, washed all the baseboards down, and cleaned windows. Then, we did all the regular stuff!! I was WORN OUT, when it was all said and done! Last Saturday night, our friends, Larry and Sue, had a WONDERFUL St. Patrick's Day party! It was SOOOO much fun! Sue had an Irish meal buffet. We had Shepherd's Pie, Corned Beef and Cabbage, Green Beans, Mashed potatoes, Carrots, and LOTS of drinks and desserts! They live in an old house, and it was absolutely gorgeous. On Sunday, we got up and went to sunday school and church. Afterwards, we came back home and continued our deep spring cleaning!! On Monday, one of my very best friends in the ENTIRE WORLD, Barbara, came to visit. She was in for a week from Maine. We spent nearly all day together. It was so good to see her. We only get to see each other about once a year. She took me to a lovely lunch. We visited all afternoon and then ordered a bunch of pizza for dinner, before she left. I can't wait to see her again.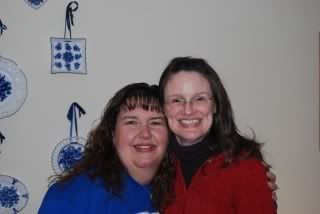 This week's going to be just as C-R-A-Z-Y!! Since it's Holy Week at church, there's a lot of things going on. Sunday, we had a beautiful Palm Sunday service with real palms and palm crosses!! On Sunday night, we joined with a neighbor church and had a Seder/Passover dinner. It was REALLY interesting. I learned a lot and had a lot of fun too! Here's some pics from the Seder Dinner.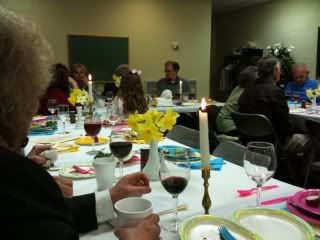 Mom at the dinner.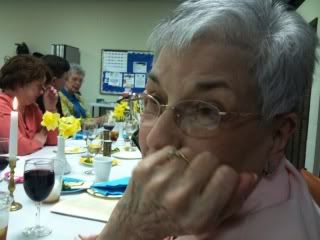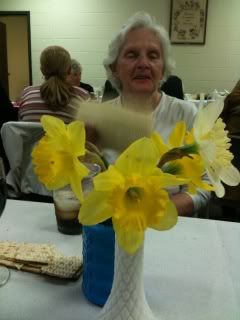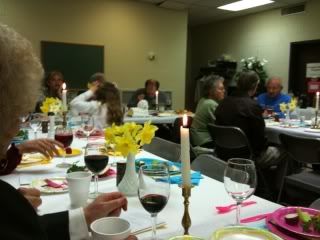 We have Holy Week services at church on Thursday, Good Friday, the Easter Vigil service on Saturday, and Easter Sunday services. In between all that, I've got to go to swim practices to get ready for my swim meet in the next couple of weeks! Maybe I'll get to rest sometime! WHEW!!