I just realized that I've been missing the Christmas Friends posts here. So here's the catchup post!! Enjoy!!
Day 7
Today's Christmas Friends are Nigel and his wonderful pack, Sola and Truffles, from
Life With Dogs
. Nigel keeps all of us very entertained and laughing. This is a terrific picture, which Nigel's social secretary was kind enough to share with us.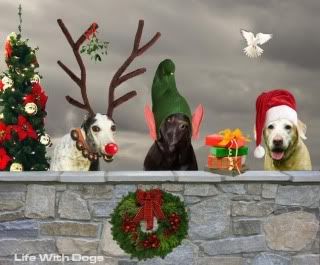 Day 8
Today's Christmas Friend is Bridget. Bridget lives with her pawrents and siblings, Dinah, and baby Elliot in England. You can visit them at their blog,
Dip-Dip and the Bridge
. .
Bridget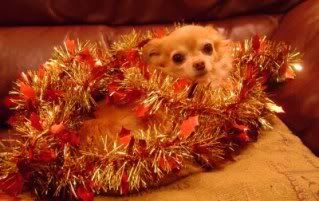 Day 9
Today's Christmas Friends are Reyna and Duncan. Reyna and Duncan are both beautiful German Shepherds that live with their Mom, Janine, in North Carolina. You can visit their blog at
German Shepherd Mom
. Their Santa picture is PAWSOME!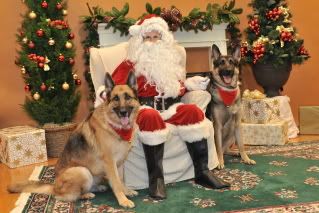 Day 10
Our Christmas Friend today is Marge. Marge is a rescue dog from Georgia that lives with her Mom, Sam, in New York. Marge is very adept at agility training. You can find all Marge's memoirs at her blog,
MargeBlog
.
Day 11
Today's Christmas Friend is Becky. Becky is another one of my Rat Terrier friends from
loveatrat.us
. Becky lives with her pawrents, Sharon and Jonnie, and her brother Bandit in California!! In her picture, Becky's busy looking out the window for Santa!!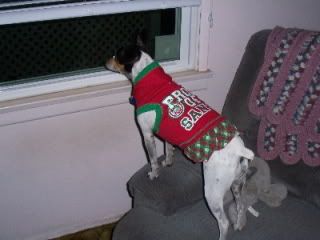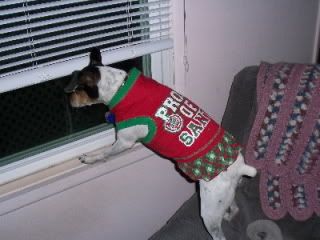 Day 12
Today's Christmas Friend is Oscar. Oscar lives with his pawrents in Oregon. You can check out Oscar's adventurs at
A Day In the Life 2
and
A Joyful Adventure
.