We had a great time on our trip to Georgia! Even though it was a quick trip, it was still nice to have a change of scenery. Casey, Jack, and I hit the road early Saturday morning. We had hoped for sunny weather, but had to learn to deal with disappointment. We watched the temps drop all the way up Monteagle Mountain. By the time we got to the top and closer to Chattanooga, it was in the 30's. EEEK!!! It made me really glad that I'd worn my hoodie!! Jack was SUCH a good rider and tripmate! Here he is helping Casey navigate.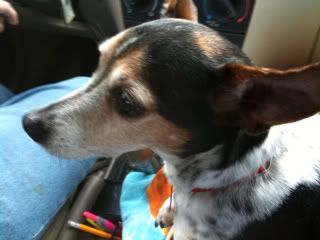 We stopped at Nickajack Lake to let Jack (and us) have a potty break. We didn't realize JUST how cold it was, until we got out of the car. BRRRRR!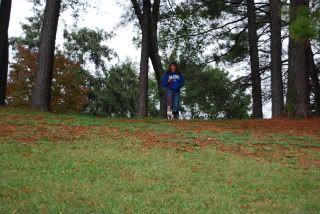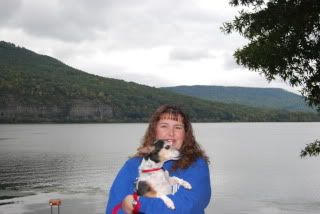 We got into Cordele around 3:30. We hit LOTS of traffic just outside of Atlanta and rain, which slowed us down. We got to the hotel to get checked in. It was a VERY pet friendly hotel. Nearly everyone there, had dogs with them. The ladies at the check in desk had a fit over Jack. The came out from behind the counter and gave him lots of pets, attention, and treats. We got to the room and grabbed a quick nap, before heading to our friend Linda's house. Jack enjoys the comforter at the hotel.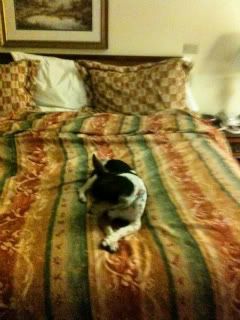 We got to Linda's house around 5:00 p.m., and the visiting and hilarity ensued. Our friend Linda.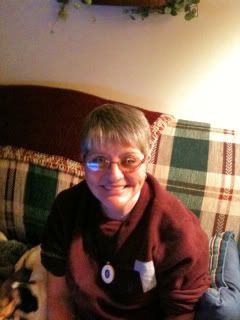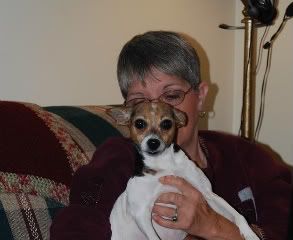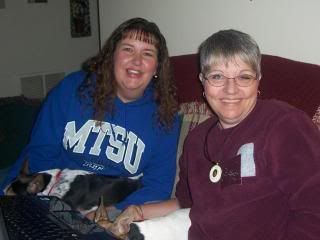 Jack and Dixie finally got to meet and became fast friends. Jack got to share supper with Dixie and Linda's mom, Della, gave him lots of treats. Dixie.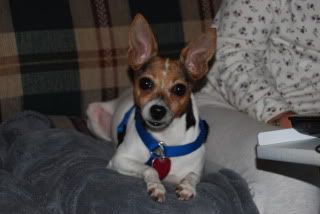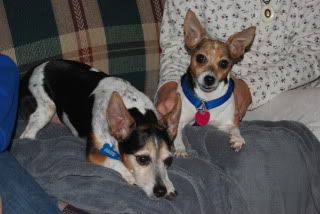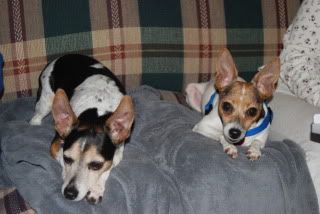 Linda's son, Jason, was visiting from Virginia, so we got to meet him too. We really liked him, and Jack did too!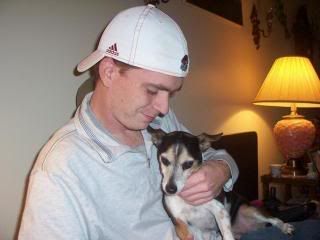 Too soon, it was late. We headed back to the hotel and a good night's sleep. The next morning Jack was raring to get back to Linda's.
Jack's Georgia Visit from Cheryl Richardson on Vimeo.
After a good breakfast, we went back to Linda's. We stayed and visited a couple of hours, and after a long goodbye, it was time to hit the road for home. Jack had played and had such a good time that he was worn out. So, he stretched out and slept the whole way home.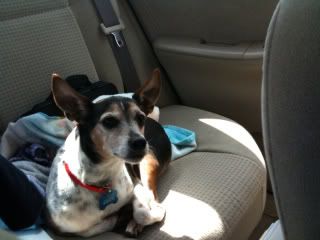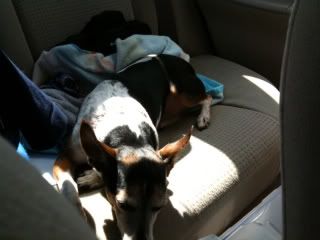 We all enjoyed the trip so much! We're hoping to go back for a few days, over the Christmas holidays.