This past weekend, I ran the 1st annual
Special Kids 5K
race. I've run the Fenton Payne & Fred 5K for them the last couple of years. This year, they had their very own race. I ran with a couple members of the Blue Wave Raiders swim team, Morgan and Katie. We all had SUCH a good time!! We are already planning our next 5K! Special Kids does SUCH good work for the children! I try to support them all I can!
Here are some shots from Saturday.
My traditional "after the race" goofy pose.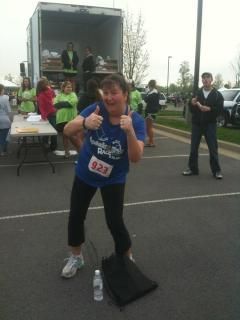 The cool race tech shirts.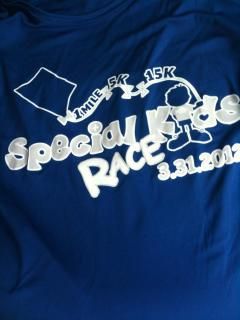 Me and Katie being goofy after the race!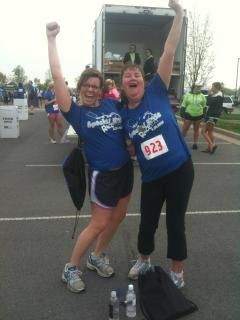 With swim teammates, Katie and Morgan after the race!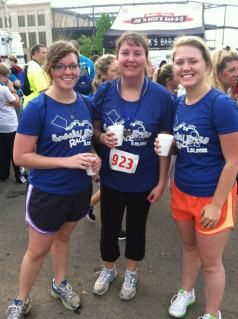 5K finishing medals.