We had a terrific Howloween yesterday! First thing yesterday, I got up early to participate in the United Way Spooktacular 5k race. When I got to registration, it was pouring the coldest rain. By race time, the weather broke and conditions were great for a race. I've only run 1 other 5k, since I got Bell's Palsy last November, and that was the Fenton Payne and Fred last August. I was WAAAAAY off my previous time then. So, I tried to be calm and run my own race yesterday. I was very pleased at the finish, when I heard that I was back to my pre Bell's race times. I finished in 37:45. I thought I was running a lot slower, so I was pleasantly suprised!!
At the finish line.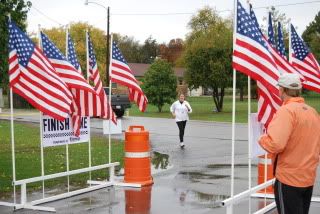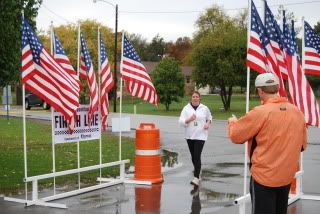 Me and my friend, Chuck Snell, who does lots of triathalons.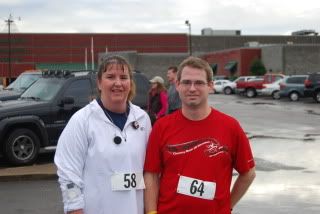 Victory pose.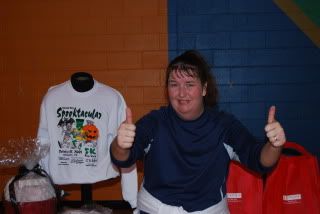 After the race, Casey and I headed home and took a big, power nap! Afterwards, the puppies all modeled their Halloween shirts. >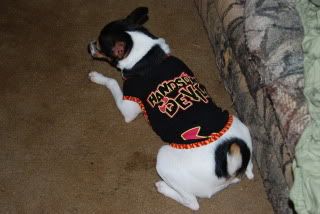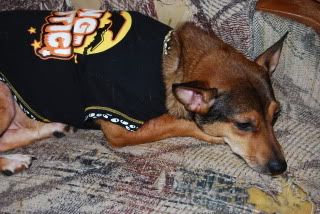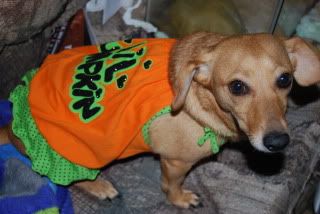 Later yesterday afternoon, Casey and I went next door to Mom's to hand out candy to the trick or treaters. We took Jack over with us, because we know that he doesn't door dash.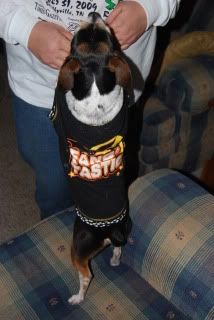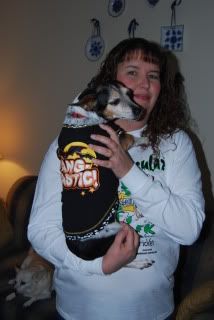 We also got to see my brother's dogs, who had their Halloween costumes on.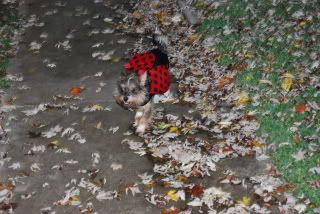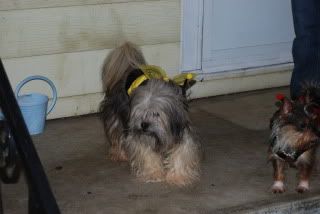 Here's Mom and her dog Moon.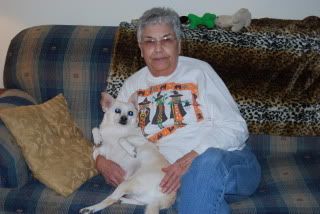 Here's what the porch looked like. I carved the two doggie pumpkins.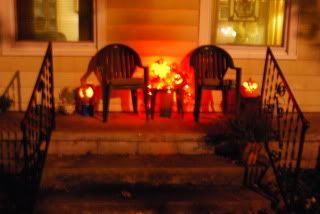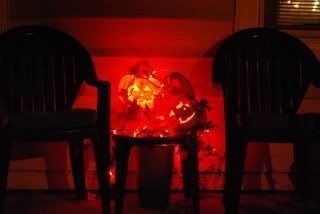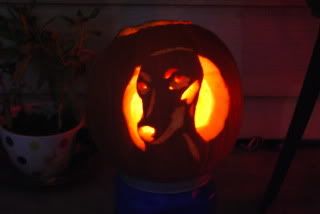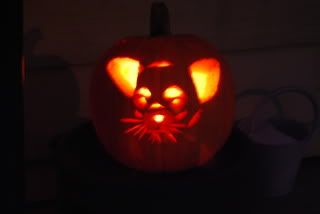 All in all, we all had a great Halloween. Now onto November and the upcoming holidays.