Last Saturday, I participated in the Fenton Payne & Fred 5k. I raced this one last year, and it was so much fun; in addition to being my first 5k. It's the first 5k I've done, since I had Bell's Palsy last fall. Even though the Bell's really only affected my face, I was in no way prepared for the fatigue that went with it. It has been really hard training to run a 5k this year, and I wasn't able to put nearly as much training into this one as last year's. I've also been suffering from horrible shin splints this year that have sidelined me, more than once. So, I was really nervous come race day. My biggest competition was myself, and I knew that wouldn't run as fast this year. I did have to stop and walk a bit in the third mile this time, but only for a few minutes. I was quite suprised to find that my time was only 3 minutes slower this year, despite the walking. Which means, that I was actually running faster this year!! I've got 2 more 5ks lined up for October and hopefully, I'll be in better shape. Casey said that at least I crossed the finish line smiling this year!
Before the race
Racing for my friend, Linda Lindsey, who suffers from MS.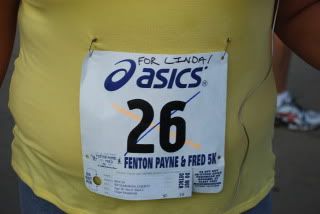 Waiting in the starting line.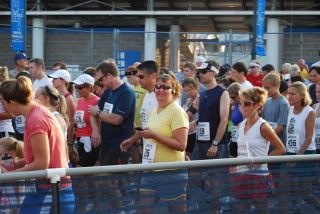 Running for the finish line.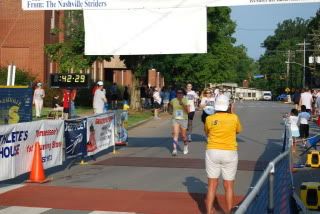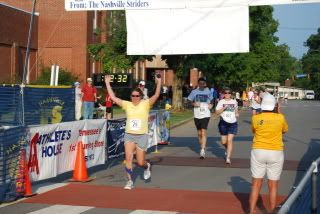 After the race. VICTORY!!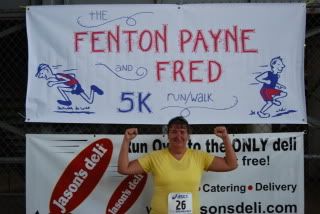 My traditional goofy pose after the race.