WOW!! I can't believe that I didn't post once throughout the Christmas season! It WAS really crazy. We had a death in the family the weekend before Christmas, so that week was just jam packed with relatives and visitors. It was great to see everyone, but I wish that it had been under different circumstances.
Now, let's see..the Christmas wrapup. We had a GREAT Christmas! Mine actually started the weekend before in Atlanta. Casey had bought me tickets to USA Swimming's Duel In the Pool. The entire Olympic Team was there competing against Team Europe! It was SO much fun! It was really nice to see them all in person. I managed to get Rebecca Soni's autograph and also Chloe Sutton's! Casey also bought me an event t-shirt to wear! I couldn't have asked for a better gift! Here's some shots that I made at the meet.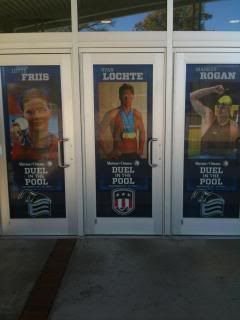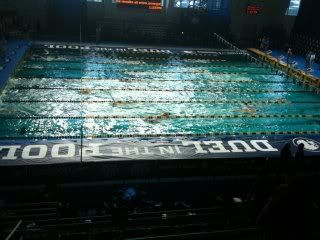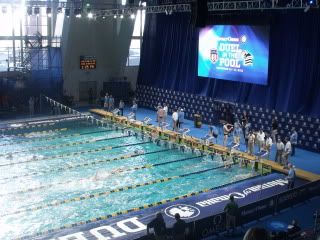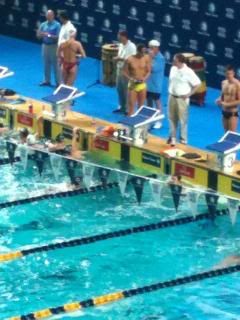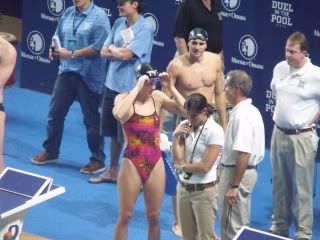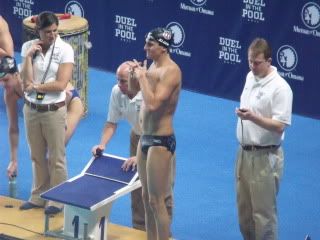 Team Europe(In Blue) and Team USA (Red)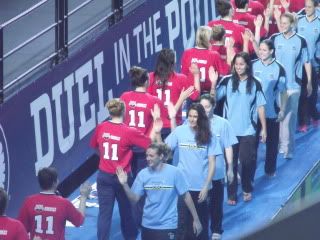 Missy Franklin getting ready for her event.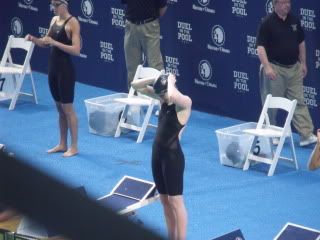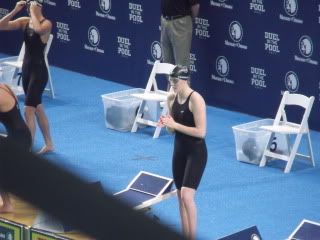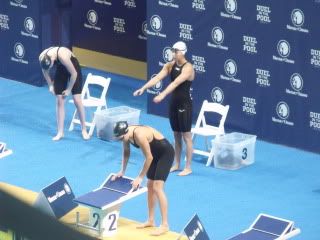 The closest I could get to Ryan Lochte! HAHA!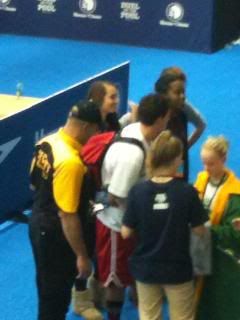 As you can tell, I had a GREAT time!
The rest of Christmas was wonderful too! All spent with friends and family. Casey gifted me with a really pretty swimming themed bracelet, which I LOVE!
The dogs even had a big Christmas! They received a HUGE box and many more Christmas cards than me in the blog holiday exchange! They were so cute opening their presents. I'll post those in the next few days.
The next big thing on the agenda is this Saturday's swim meet at Western Kentucky University! This was by far one of my favorite meets last year. It didn't hurt that I took home my first swimming ribbons there too! I've registered for 3 events, the 50 Backstroke, the 50 Freestyle, and the 50 Breaststroke. All of my practice pools have been closed over the holidays, so it's definitely going to be a "wing it" meet. I'll post later on how it all goes!