Last week was SUPER busy! My Godmother, Marie, visited from Oklahoma. It's the first time I've gotten to visit with her in 13 years! We had a great time visiting and catching up. Hopefully, we won't have to wait that long to visit again. Here's a couple of shots from the visit. Marie and My Mom.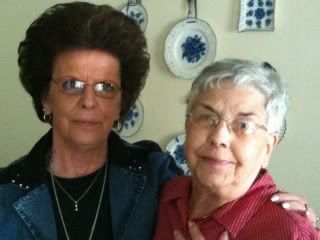 Marie and Me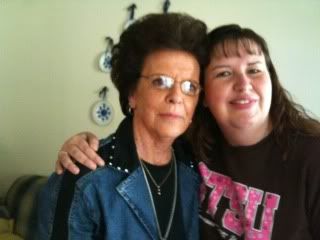 It was a very busy weekend also. I got a couple of good swim workouts in this past weekend. I had been slacking, since we had visitors. Also, yesterday started Holy Week at church. We had Palm Sunday services yesterday morning. Last night, we had the Seder Passover Meal. I've done this dinner for the past 2 years, and I really enjoy it. It really helps me to connect to the history of the Christian faith. After we ate the traditional Seder foods, we just had an old fashioned potluck dinner. It was SOOOO good. I ate way too much! I'll have to swim and run extra this week to make up for it! Here are some shots from last night's dinner.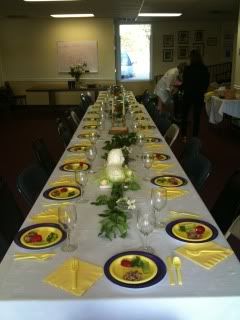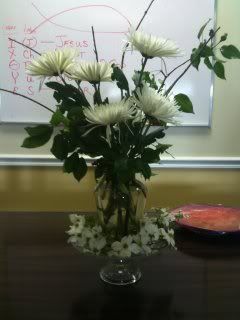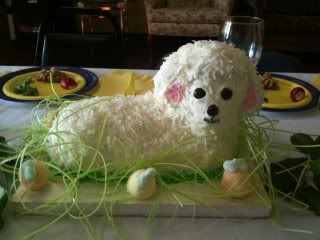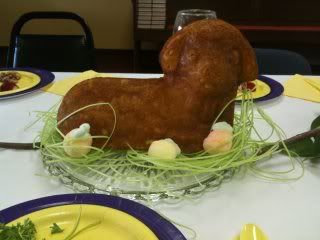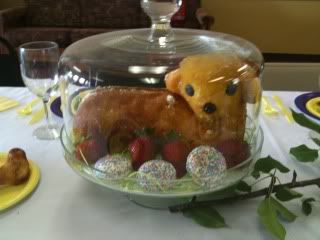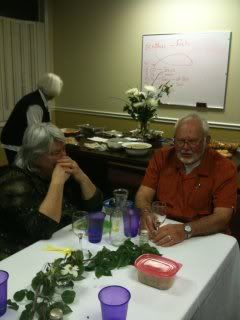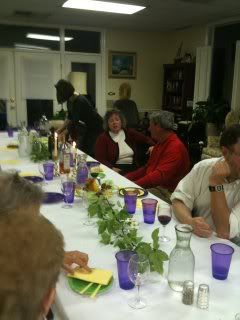 This week will be exciting too! I'll attend all of the Holy Week services including, Maundy Thursday, Good Friday, and the Easter Vigil on Saturday. I really enjoy all of these services. This is really one of my favorite times of the church year!