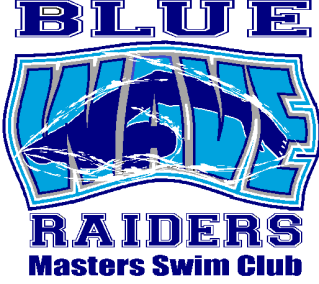 This past Saturday my Masters Swim Team,
The Blue Wave Raiders
, hosted our first home swim meet. We've worked steadily, since last October getting ready for it. It was sanctioned through our national organization,
United States Masters Swimming
. We had 60 participants, which is really good for a first meet. Luckily, all of our planning paid off. The meet went off without a hitch, and everyone had a great time! My swims that I've been training for went really well too! I took first place in the 200 Backstroke, 100 Backstroke, and the 50 Backstroke. Overall it was a wonderful meet, and we can't wait to do it again next year!!