I hope that everyone had a great Thanksgiving holiday. Unfortunately, it's back to thre grind tomorrow...well, until Christmas!! I had a terrific Thanksgiving this year. We all decided to have a big, Thanksgiving dinner at church this year. We had a big crowd too. It was so great to be there with my family and my church family. I just had the best time!! Here are some shots of the day.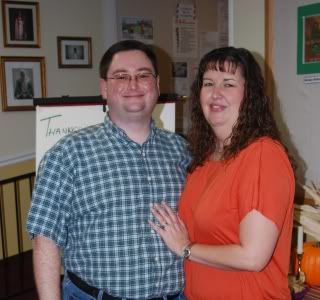 The big dinner table, pre-dinner: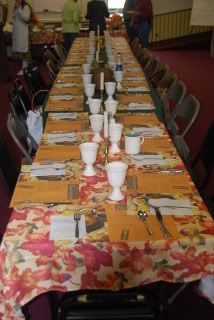 Mama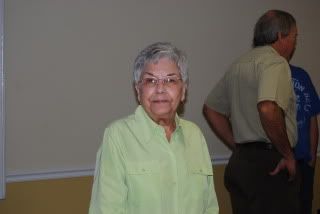 All of the yummy food!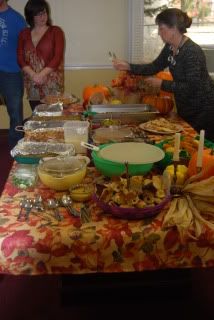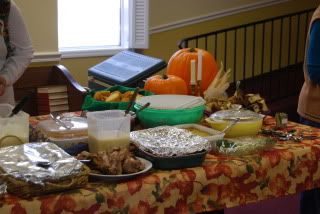 A big group shot of the ladies.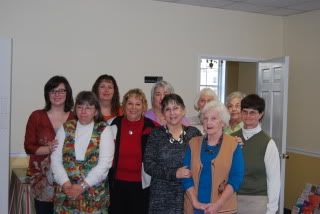 The rest of the weekend has been really productive. On Friday, I didn't do any Black Friday shopping, but I did get the mantle all decorated. It's all dog themed again this year.
Yesterday Casey made breakfast, and we all had breakfast together over at Moms. We spent most of the morning just lounging. In the early afternoon, I got a great swim workout in. It was the first time I'd been back in the pool, since the meet in Louisville last week. I tried to get in a good bit of yardage. I felt great afterwards.
Today was the first day of Advent at church. It was also my Sunday to be the chalice bearer. I always enjoy doing that, and I especially enjoyed it, because of Advent. I always look forward to Advent and the lighting the candles on the Advent wreath.
After church and lunch, I managed to get all of the outside Christmas decorations up. It was a bit more difficult this year, since some neighbors are busy rebuilding the roof of my front porch. It took a while, but I managed to get it almost done. I still need to get some new ribbon and bows for the window wreaths. As soon as I get those up, I'll be done.
When I finished with the decorations, I headed out to the pool. I wanted to get another workout in today, since I'll be busy putting up Mom's Christmas tree tomorrow. I got in another good workout today. I also managed to get quite a few drills in, so at least I'll feel ready for practice this coming week.
All in all, I had a great break over Thanksgiving. Now, I'm just looking forward to Christmas vacation!